UNEP-WCMC's Helen Klimmek and Ben Lucas reflect on the Fifth International Marine Protected Areas Congress (IMPAC5). 
 
IMPAC5 was a global gathering of people working in marine conservation to share knowledge, experiences and best practice and discuss and determine new directions for the marine conservation community. It took place from February 3 to 9 in Vancouver, Canada.   
 
Each day of the congress was busy with speaker and networking sessions, meetings and informal catch-ups and it was a fantastic opportunity for the UNEP-WCMC team to reconnect with established partners, make new connections and reflect on key challenges and opportunities facing marine conservation.  
 
This year's IMPAC saw a strong focus on the outcomes from the UN Biodiversity summit, COP15, and their implications for marine conservation.  
 
UNEP-WCMC plays a central role in monitoring progress towards the newly adopted Target 3 of the Kunming-Montreal Global Biodiversity Framework (GBF) relating to protected and conserved areas. Attending IMPAC5 enabled us to showcase our role in the global monitoring of protected and conserved areas, communicate about some of the challenges and opportunities that this work poses and also learn from others – particularly those working at the local level – about some of the challenges they are facing in relation to the management and monitoring of protected and conserved areas. It was also an opportunity to better understand future priorities for marine protected and conserved areas and gaps in understanding, allowing us to more effectively direct our future work for most impact. The Protected Planet Initiative databases were displayed in many of the presentations at the congress, and participants were keen to hear more about our work and future directions. 
 
The team was part of a symposium on The MPA Guide, which is a science-based tool to identify different types of marine protected areas (MPAs) and connect them with anticipated outcomes. Attending IMPAC5 was an opportunity to showcase how the MPA Guide feeds into our ongoing work to develop a system for monitoring effectiveness of MPAs and other effective area-based conservation measures (OECMs) at the global level.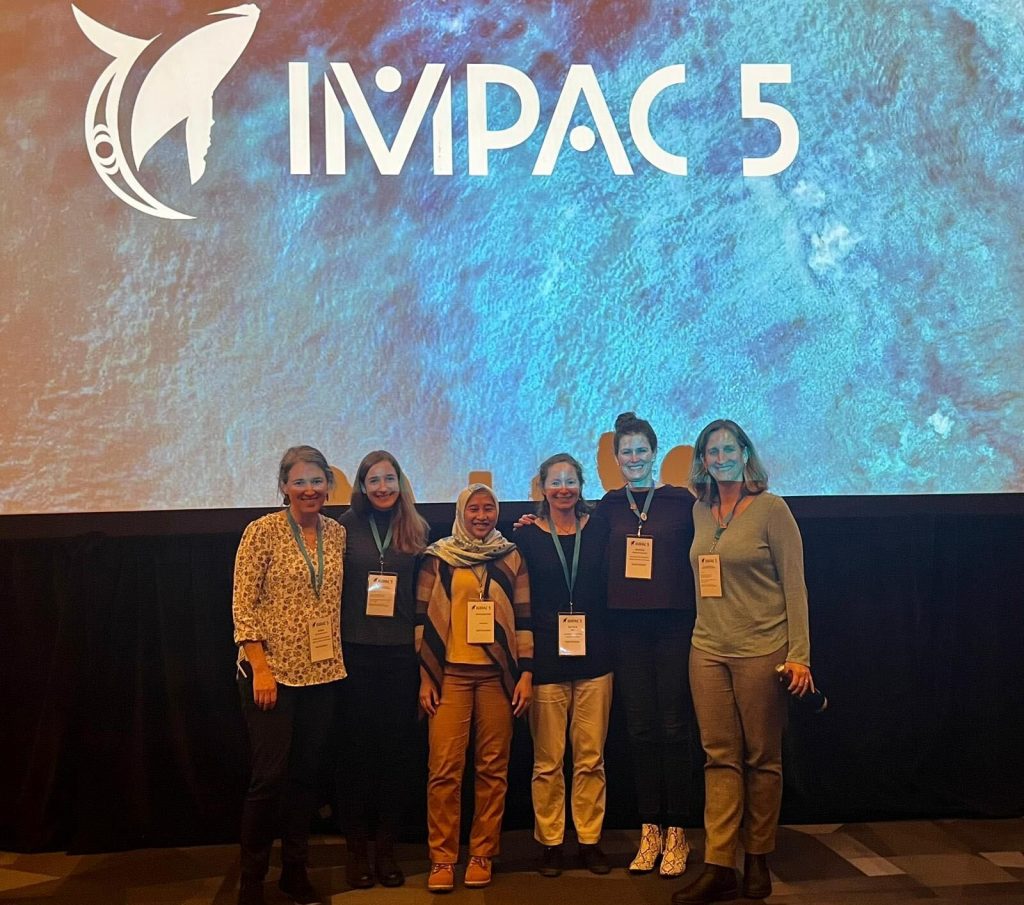 We participated in a session about MPA experiences in the Biodiversity and Protected Areas Management programme, which assists African, Caribbean and Pacific countries to set priorities for improved management and governance of biodiversity and natural resources and provides decision-making and reporting tools and guidance. 
 
We also presented at a knowledge sharing session on protected area management effectiveness, which showcased the myriad tools available to assess protected area management effectiveness and how site-level monitoring feeds into global-level reporting.  
 
A key theme emerging from the week was that the GBF Target 3 must be delivered in the context of wider ecosystem management measures to ensure that we care for the entire ocean, and that protected areas and OECMs are equitably governed and effectively managed. This links well with UNEP-WCMC's work within Protected Planet, and our growing ambition to ensure that we strengthen the global understanding of progress towards the qualitative aspects outlined in Target 3 of the GBF, in addition to building further on the long-standing data on coverage of the world's protected areas and OECMs 
 
Another key theme was recognising the rights, roles and voices of Indigenous peoples and of local communities – equity has to be applied to all areas of work, including how we store data, the skills we look for when we hire staff, as well as the design and set up of MPAs and benefit sharing.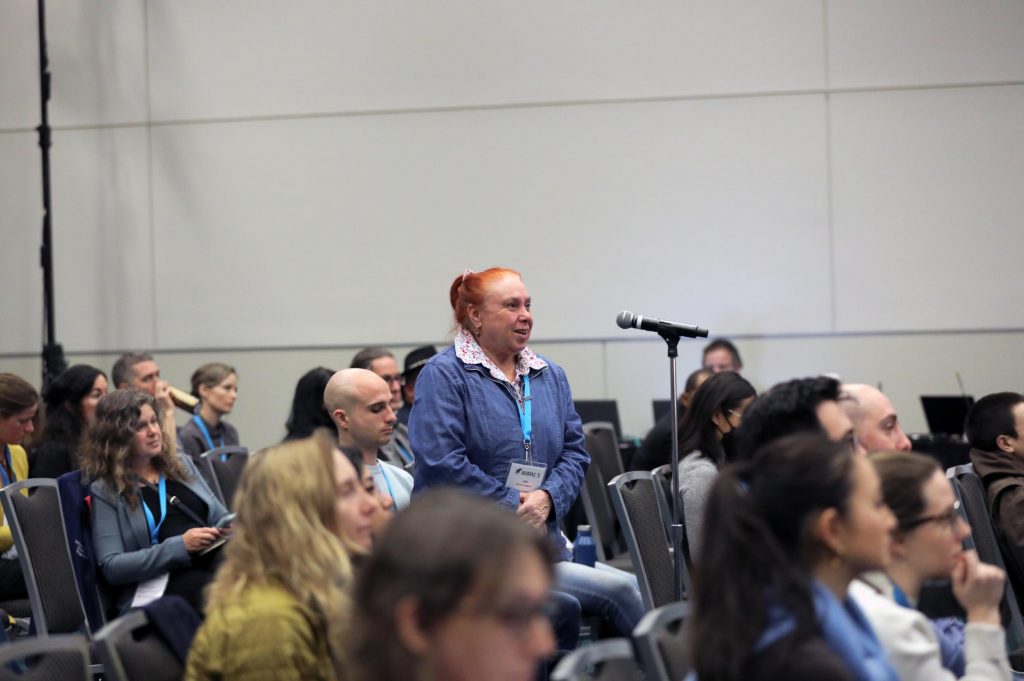 There was a clear understanding from all sessions and talks that effective conservation requires participatory processes, stakeholder engagement, and transparency. This was one of the key messages Aulani Wilhelm, Senior Vice President, Oceans at Conservation International, conveyed in her keynote speech on February 3, and was highlighted by many others. Q̓án̓ístisḷa Michael Vegh from the Heiltsuk Nation was another keynote speaker who gave an emotional speech about his personal journey to understand and highlight the value of Indigenous Peoples' contribution to nature conservation. He called out discriminatory regulations still in place and advocated for reconciliation. Asha de Vos, marine biologist, also highlighted the importance of decolonising conservation and ensuring diverse voices are championed, and conservationists from the global south are heard and resourced.  
 
There was an energy and cautious optimism that positive change is on the way, despite the long uphill climb we still have ahead. One key message throughout was that marine practitioners are seriously under-resourced and need additional support to carry out effective conservation. We saw lots of impressive emerging technologies being showcased, including artificial intelligence reef monitoring systems and new platforms for MPA managers, which will go some way to addressing these resource gaps, as long as they are widely accessible and capacity is supported for their use. There was also a lot of nervous excitement around OECMs and what they could mean for the marine conservation targets, with discussions largely focusing on the role that fisheries may be able to play. And finally, the high seas saw a lot of attention, particularly with regards to the increasingly large threats from deep sea mining.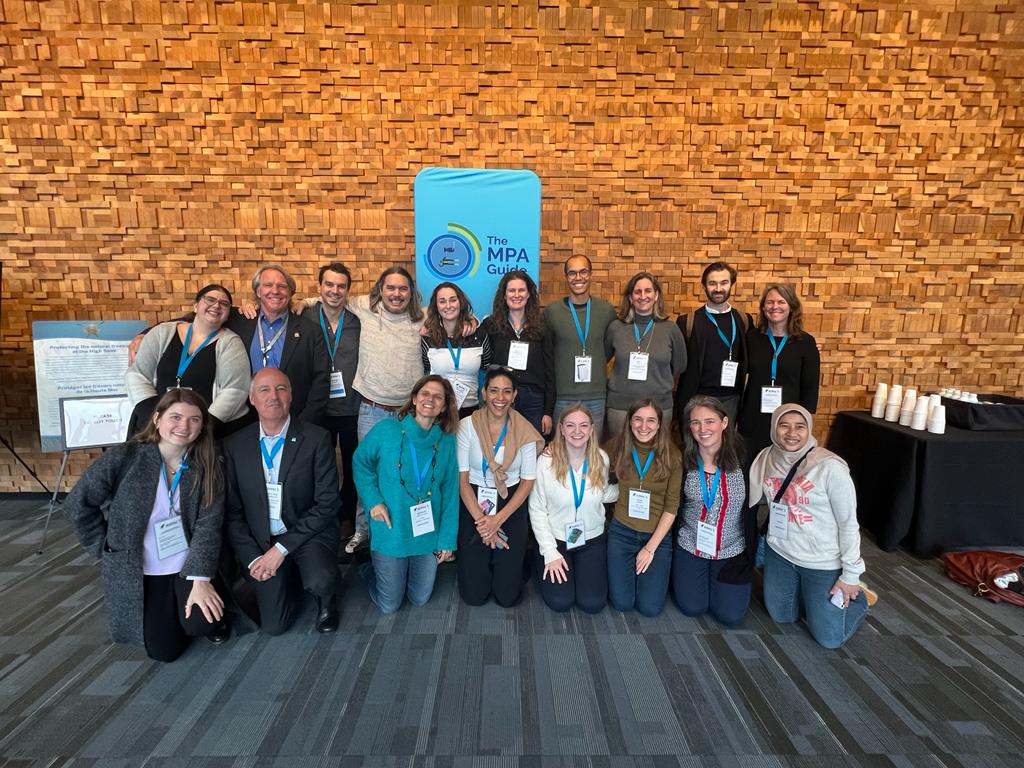 On the back of IMPAC5, UNEP-WCMC will continue efforts to provide guidance on reporting for Target 3 of the new GBF and work with governments and other partners to ensure we are able to monitor the qualitative aspects of area-based conservation and advance equitable governance of protected and conserved areas. Much of our existing and evolving work will contribute to filling the knowledge, capacity and information gaps that exist around marine protected and conserved areas, and involvement of, and respect for, local and indigenous communities will be paramount in our approach.  
 
We would particularly like to thank the Host First Nations —xʷməθkʷəy̓əm (Musqueam), Sḵwx̱wú7mesh (Squamish), and səlilwətaɬ (Tsleil-Waututh) — for welcoming us into their traditional territories for the event.