Today, 11 February, marks the International Day of Women and Girls in Science, promoting full and equal access to, and participation in, science, technology and innovation for women and girls of all ages. The awareness day seeks to promote gender equality in scientific professions and encourage the elimination of barriers faced by women in science, technology, engineering and mathematics (STEM). It also aims to connect the international community to women and girls in science, strengthening ties between science, policy and societies. 
This year, the International Day of Women and Girls in Science focuses on the role of women and girls and scientific innovation needed to meet the UN Sustainable Development Goals (SDGs). Tackling some of the greatest challenges of the Agenda for Sustainable Development will rely on harnessing all talent – and getting more women working in STEM. Diversity in research expands the pool of talented researchers, bringing in fresh perspectives, talent and creativity.  
These issues have always been core at UNEP-WCMC, and the Centre is proud to support female scientists at all stages of their career. Of the 199 scientific staff at the Centre, 145 are female scientists and women make up half of our Senior Management Team. 
To highlight the contributions of women in science and raise awareness about the ongoing need to improve access and broaden participation, we asked two of our scientists at UNEP-WCMC to reflect on their careers, balancing the pursuit of scientific innovation with motherhood, and what advice they would give to women keen to enter the field. 
 
Michelle Harrison uses her modelling skills to investigate how human pressures affect nature.  Michelle completed a PhD at Imperial College London studying the effects of land-use and environmental change on tropical forest ecosystem functioning. She has an MSc in Biodiversity and Taxonomy, also from Imperial, and a BSc in Zoology from the University of Bristol. Michelle spent several years in the non-governmental sector as an editorial and brand manager, working for the World Society for the Protection of Animals and Build Africa.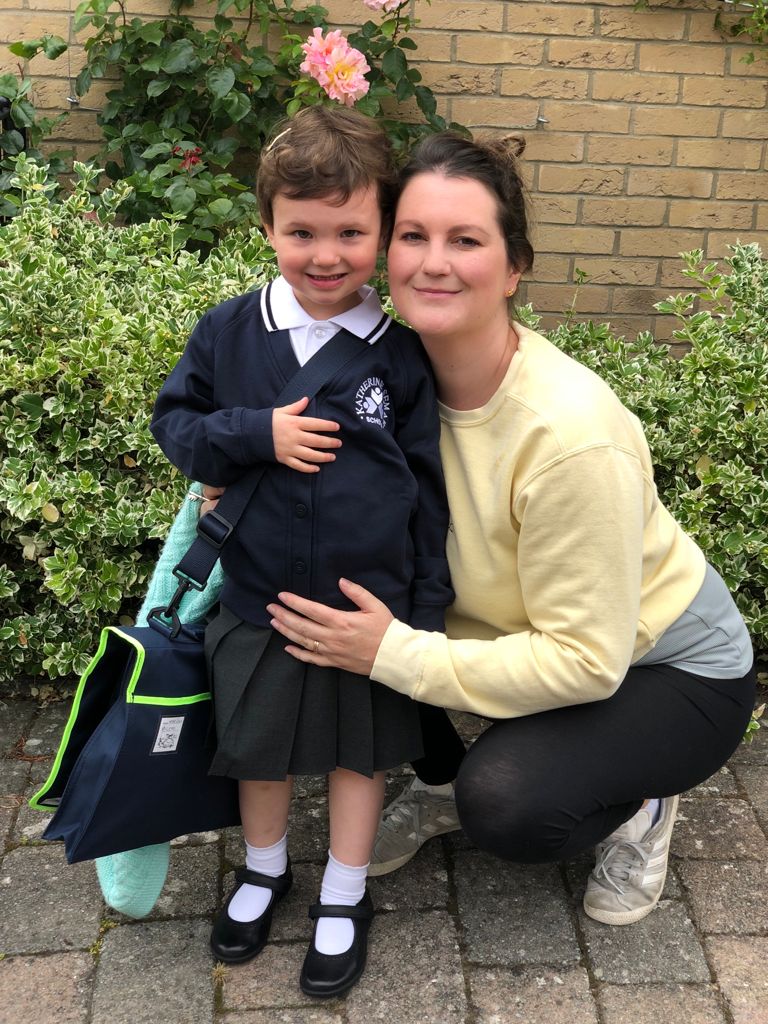 Julia Wentworth is a Project Manager for the UNEP-WMC-led Trade, Development and Environment Hub and more recently the SPACES coalition. She uses her organisational and technical skills to manage large research focused projects across the various impact areas at UNEP-WCMC. Previous projects she has played a key management role in include Endangered Seascapes, China Biodiversity Outlook, and GCRF Development Corridors Partnership.  Julia has an MSc in Zoology from Nelson Mandela University, South Africa.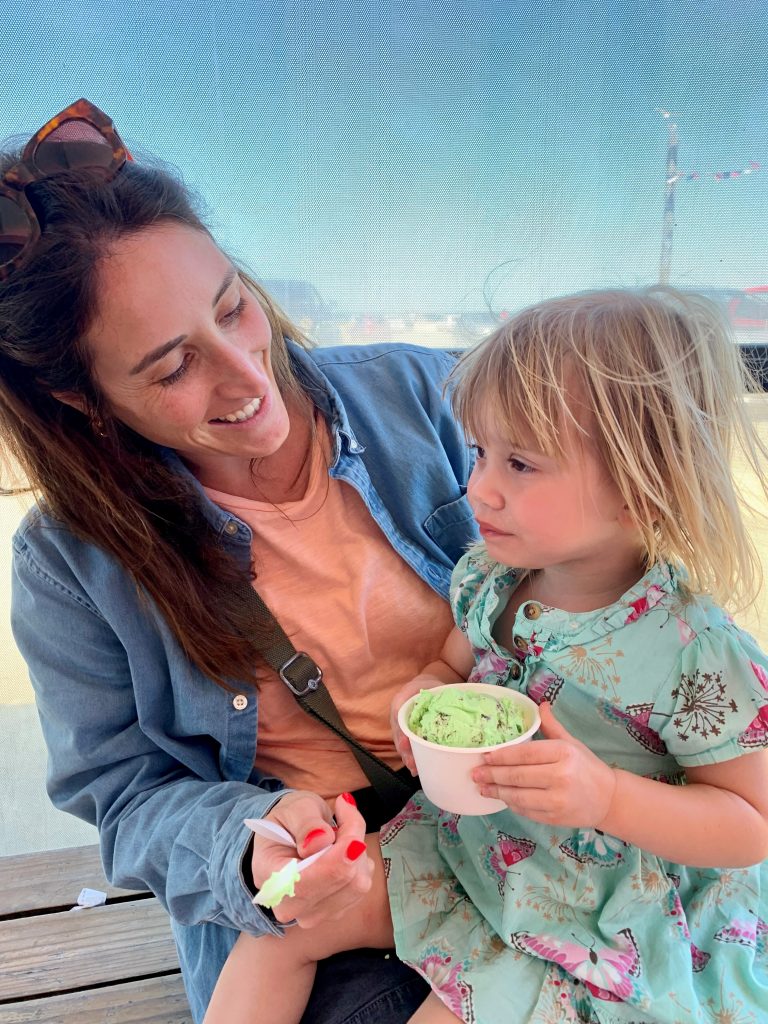 Q: Why did you become a scientist? 
 
Julia: Growing up in Gqeberha, South Africa, with sandy beaches at my front garden and thicket at my back gate meant my passion for nature and its interactions with humans came quite naturally. This cemented my curiosity and fascination with wildlife and the natural world. I also believe sitting front and centre in biology class and gladly doing my friends' homework was also a clear giveaway that I was going to be a zoologist!  
Being able to positively influence something I am very passionate about is very rewarding and I feel very fortunate to be in a career which can provide me such personal fulfilment. 
Michelle: I started off liking animals and the wild places they inhabited. I knew I wanted to try to protect them (the conservation part) but, also, I wanted to understand why they looked the way they did, behaved the way they did and how they interacted with their surroundings and each other (the science part). Put those two interests together and you have conservation science!   
I took a circuitous route to becoming a scientist, moving into editorial work for international development and animal welfare organisations after taking a zoology degree. I loved writing but missed 'doing' the science and decided to head back to university to do an MSc and then a PhD in tropical ecosystem functioning.  
Although not the most direct path, I highly recommend going into the workplace before committing to a Masters or PhD straight from an undergraduate degree. The skills I picked up in those years have been invaluable within my scientific career.  
Q: What is your most memorable experience as a conservation scientist? 
 
Julia: I have been lucky to have many great and memorable experiences, especially in the field. Seeing the effects of climate change firsthand in drought-stricken areas and illegal deforestation in the middle of forests are very motivating experiences to continue to strive for a better world.  
 
However, working with local communities and learning new cultures gives you a rich perspective into how the work I do behind my desk is benefitting someone or something on the ground and that is what drives me, and I am proud of that. 
Michelle: The memories that will stay with me forever are those from my PhD fieldwork in the Atlantic rainforest of Brazil. Standing in those incredible forests was such a privilege. One day it would be cold and pelting down with rain, the next day it would be shrouded in mist and the next it would be sunny, steamy and hot. And your emotions working in these environments are just as changeable as the weather. One moment full of awe at the brightly-coloured frog that just landed on your boot, the next, blind panic at finding a tick the size of a 20p stuck in your armpit.  
One major memory is of finding a small waterfall in the heart of the forest, where the water just trickled sedately over the rocks. The sun streamed through the trees and made the water sparkle. Hummingbirds would fly in and land momentarily on the side of the rocks to bathe. Even as I write this it sounds like I am making this place up! But it exists. Every time I think of that place, it reaffirms to me how important it is that we preserve these incredible ecosystems. And one of the best ways we can do this is by convincing people, governments, corporations that these places are important – and needed.  
 
Q: Did you have to overcome any obstacles linked to being a woman in science? 
 
 
Julia: I have been incredibly fortunate to have very strong woman role models in my family (my mom and aunt were the only women in their university classes in the 70's!), who have always encouraged me through every difficulty and success. However, during my studies and my early career, in a male-dominated sector, I often felt small and unsupported by my peers. Those negative behaviours affected the decisions I made about myself and my career at the time. Having interests outside of science, such as sport and fashion, seemed to make me less credible to people – but I have learned a lot from these passions and experiences, they enable me to provide different perspectives and have made me very resilient and more confident in my abilities today.  
Finding role models who have emerged and managed questions of their competence and contributions, showed me that trusting in your experience and ability as a scientist is always valuable and no one can take that away from you. 
Michelle: I have been lucky with both my male and female colleagues in the workplace and in academia. My supervisor Cristina Banks-Leite was incredibly supportive during my PhD, pushing me and providing me with challenges, while helping me and giving advice when needed. I had my first child, Nina, during my PhD. Cristina, as a mother herself, was incredibly empathetic when it came to issues I had during a difficult pregnancy.  
The main obstacles I have had to overcome have come from within. I think some women often need to prove to themselves repeatedly that they are capable, skilful and experienced. Despite evidence to the contrary, many still struggle to believe they are good at what they do. I felt this most keenly when I gave up my communications role to take on a highly technical Master's degree. That was definitely a baptism of fire! As I have progressed in my scientific career, this feeling has ebbed, but there are still days when I think 'Am I any good at this?'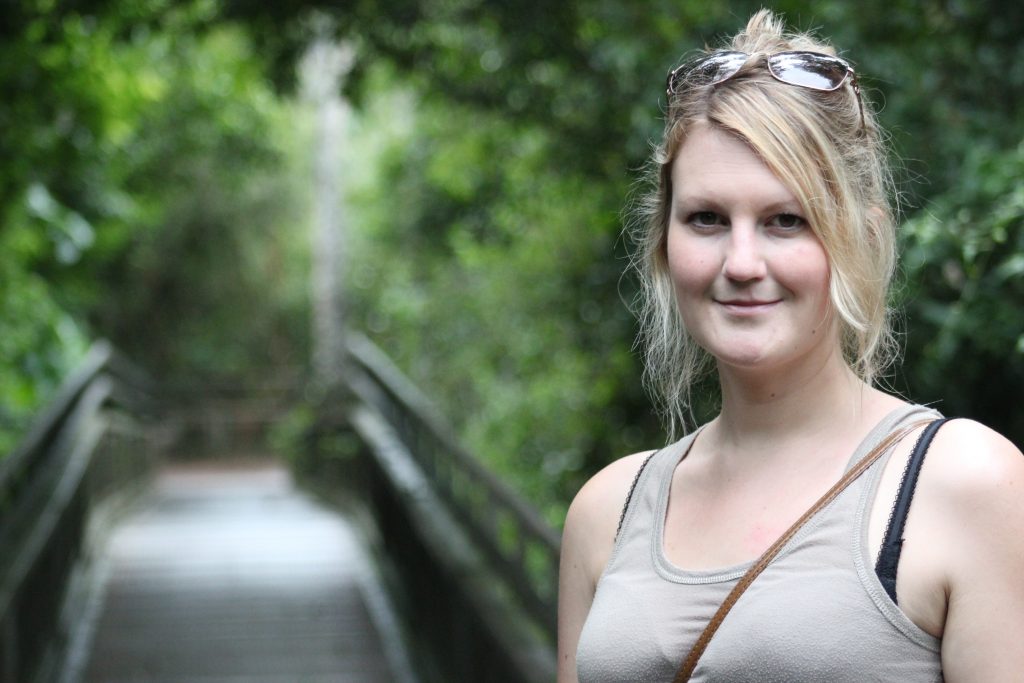 Q: Why is it important to have women entering and influencing science arenas?  
 
Julia: Women have historically been underestimated. Women are directly linked and have a large influence in family and social realms – their inherent experience in these spaces means they can directly and effectively contribute to stable communities (SDG9) and innovations (SDG11) in these areas and beyond. Giving woman equal opportunities and placing them in the driver's seat of STEM breakthroughs is a contribution to addressing lot of the challenges and SDG targets we face today.  
The work the Trade Development and the Environment Hub (TRADE Hub) does has shown key insights that woman smallholders in the supply chain have less access to land, credit and training, and overall involvement in the supply chain activities. The TRADE Hub is working with stakeholders to undertake gender-specific interventions to empower women. We need to understand how women are impacted differently to other groups by climate change, deforestation, and policy responses. Key enabling activities include capacity building, amplifying specific supply chain activities, access to production input, women groups, and entrepreneurship.  
Michelle: More and more research is showing that women are disproportionally affected by issues like poverty and access to basic human rights, and are more likely to experience violence than men. As climate change intensifies, it is predicted that women will be impacted to a greater extent and that the inequalities that currently exist will deepen further. This gender inequality needs to be at forefront of discussions around climate change and biodiversity loss mitigation and women need to have a seat at the table.  
 
Q: How do you think our areas of science – data and conservation science, as well as wider STEM areas linked to the SDG theme – could attract more women?  
 
Julia: Gender dynamics and inequalities don't stop in the data and conservation science sectors and to successfully attract more women to enter and thrive within the workplace we need to have policies which allow for clear progression opportunities, family-friendly benefits, flexible working, promote equal pay and have diversity policies organisations want to shout out about! 
I believe that like many things in life, these all begin with our own behaviours, such as understanding the value of each other and diversity in the workplace and avoiding communication that dismisses and devalues thoughts or suggestions. Workplaces should encourage women mentorships and celebrate women and their achievements in and outside the workplace for example, celebrate a woman deciding to come back to work after maternity leave – the hardest year of a mother's life! 
Michelle: I feel that women are attracted to science, but the drop off rate in academia is much higher than that of men. There are a multitude of reasons for this, but one of the main drivers I believe is having children. The scientific field moves on very quickly in terms of new approaches, techniques and software and it's easy to feel left behind after taking even a short break. We need to have greater support and understanding around the physical and emotional strains that are placed on women during child-rearing years – particularly when children are young. As an important societal shift, we also need to encourage equal paternity leave and try to reduce the stigma around men taking a longer break to look after children.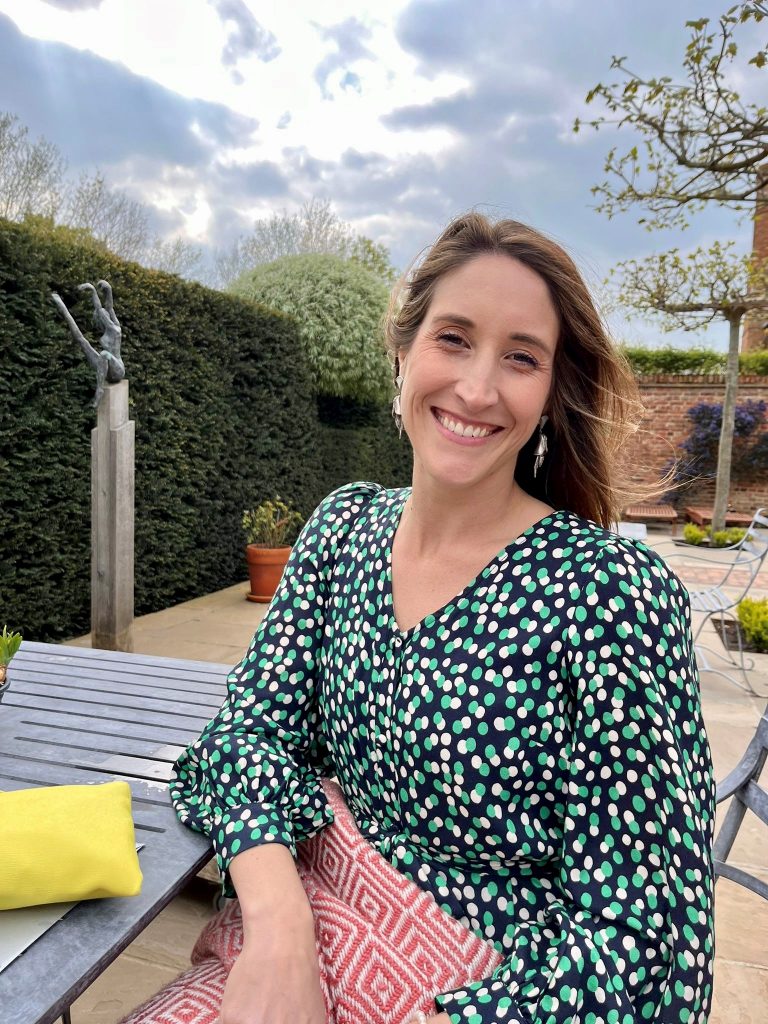 Q: How have you balanced your scientific career with motherhood? 
 
Julia: Combining a career and motherhood is a challenge, but one I can recommend! Honestly, I often feel like I don't manage or can't find the balance. There is a lot of societal pressure to be great at all things, "the best you can be" etc. But I have come to realise all I need to be is good and present. Prior to having my daughter, I often felt it more difficult to leave work at work and would often slave into the evenings. Now that my workdays end at 5pm, I have learned to focus more and prioritise my workload better - I have a more demanding "boss" after 5pm! A lot of my happiness comes from my career, which means coming home from work I can be happy in myself and a better parent too. 
 
Michelle: Motherhood is hard work. A scientific career is hard work. Doing both together is a lot of hard work! However, it is incredibly rewarding and I get a huge amount of fulfilment from both aspects of my life. I know I wouldn't be me without either one of those things. 
My advice to women considering it is to just go for it! At no point in your career will it be the right time to have children. And to give yourself at least six months to settle back into your role after maternity leave. Your brain will feel like mush after a year of reading books that have only three words per page! But you will get back into it and you will find great satisfaction in actually thinking again. (Also, go to bed at 9.30pm!) 
Q: What would you like to say to today's girls and women aspiring to become scientists?  
Julia: My advice would be to take opportunities to do field work in far-flung places and experience conservation science on the ground. Work as an intern in office spaces, learn how conservation projects are managed, and discover new tools and technologies. Find people who support you and your passions. They will encourage you to keep following and working at your passions. Take risks and remember to learn from the risks you take, good or bad! Be creative and explore, don't be afraid to make mistakes.  
Conservation science isn't just crunching numbers or collecting scat in the bush. There are plenty of dynamic roles in science. They might be informing policy changes to innovating new technologies, managing complex projects and bringing awareness to conservation issues through creative communication.  
 
Michelle: Focus on subjects that you are passionate about and follow that through your career. You need that passion to drive you forwards and to spur you on to ask the interesting questions and find the important answers. But also recognise that what you are passionate about may change many times throughout your career. It is OK to take a step back to move in a different direction and don't be afraid to try something new. Most of all, surround yourself with people that will support and champion you – whether that be family, partners or colleagues (and don't listen to the nay-sayers)!